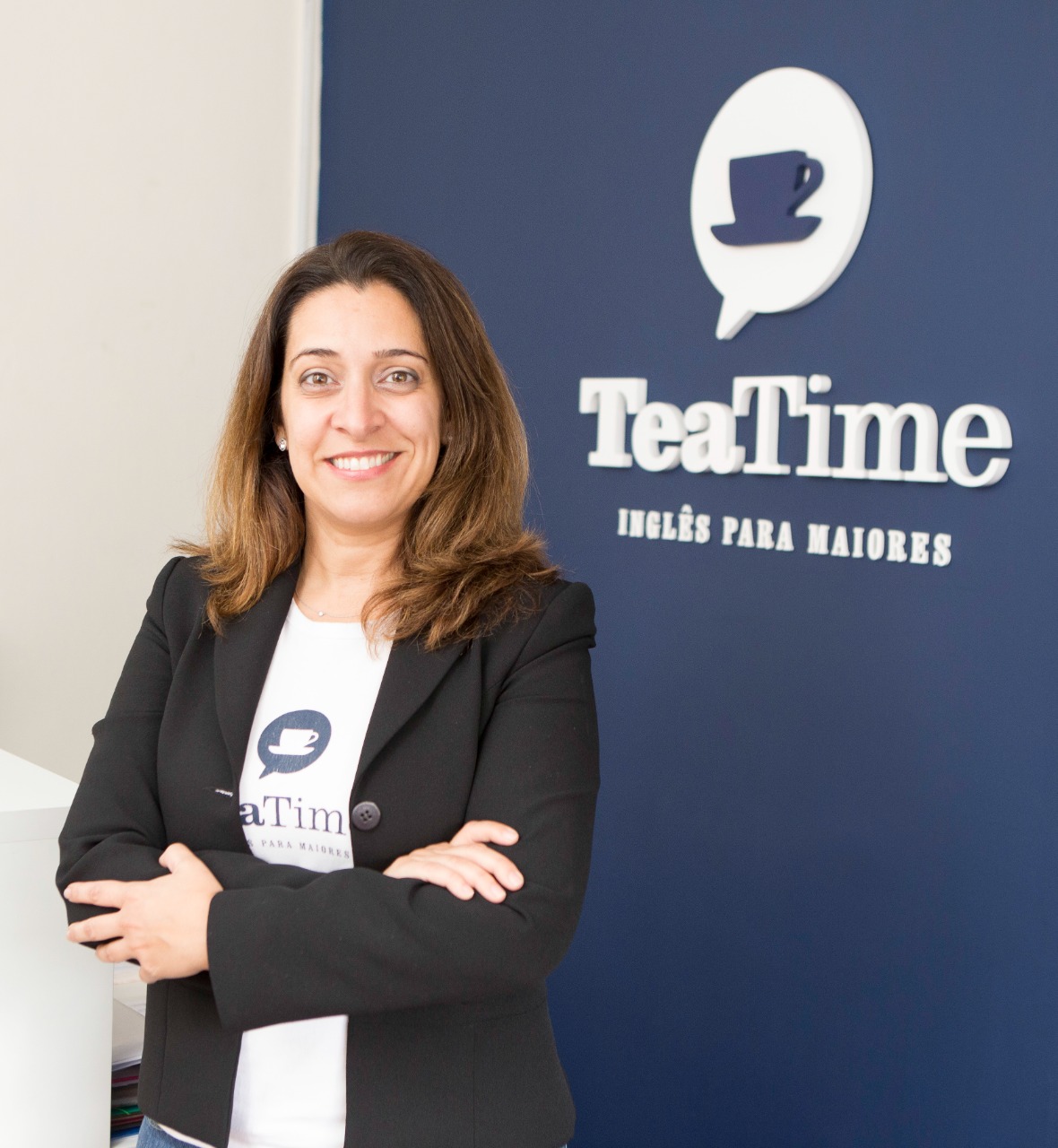 Our Story
Everything started in 2010, when Renata Gardiano used to work as a private English teacher, and started researching and studying more so she could understand the wishes and hopes of her students who were over 50 years old. The result of this work was her first (of many) BRAZ-TESOL National Convention presentations. The audience's reaction to her research and work was excellent, and this is when the partnership with the also teacher and post-graduation colleague, Taíza Lombardi, begins. Bringing together real expertise, they became partners, opening the first Tea Time school at Batel, Curitiba, in 2012. Since then, Tea Time has been growing year after year, helping 50+ students and promoting real life experience in and outside of the classroom, offering regular classes, field trips, exchange programs, and loads of interaction.
Our Team
Of the things that makes Tea Time a unique place is the background of each team member: everyone brings something different to our school. In a special way, our group is made of people who are every day willing to make Tea Time's ideal educational philosophy. In this developing history, the respect for our target audience comes first.
OUR PHILOSOPHY
Our option to teach English to 50+ students is a commitment to each student's experiences. That's why Tea Time's philosophy is based on the respect to the expectations and to the life experiences of people who want to learn English after they turn 50. All of this is allied to the continuing education of our teachers who have been studying and improving their own practice to work with this audience.
Teachers
Teachers at Tea Time understand and experience the school philosophy, and are aware that the classroom learning, as in our school environments or activities, are not restricted to the student. Here, learning is for all.
METHODOLOGY
The school methodology is focused on the needs of this more mature audience, which comes to the school searching for a way to communicate in their trips abroad and also in other daily experiences. Our classes are based on a formative method to assess the performance of the students, which exempts the use of tests or any other formal assessment procedure, focusing on the abilities and ideas.
ENVIRONMENT
The classes happen in a cozy environment where the student feels more than welcome. Here you will find an atmosphere proper to make and keep friendship, and for the encouragement to social activities. And you will mainly find a place where you will be able to be yourself, share your ideas and experiences, and find new interests.